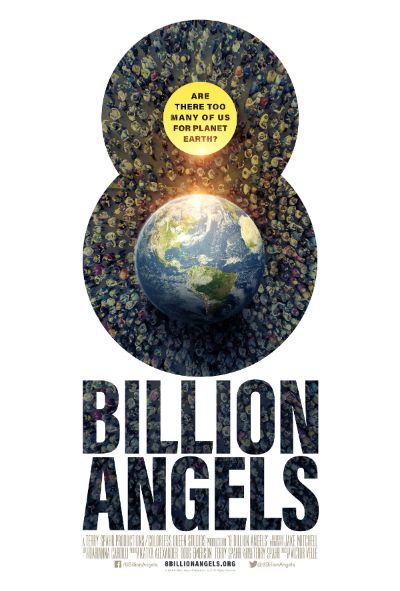 Global warming, food and water shortages, catastrophic storms, extinction of species, plant and animal habitat loss…. The list of environmental, social and economic catastrophes affecting our planet with greater frequency and severity goes on and on. If there was a simple root cause and a fundamental solution, wouldn't you want to know?
Earth Overshoot Executive Director Terry Spahr and his 8 Billion Angels crew do what most of the world has yet to do in this compelling new documentary: connect the dots among all of the "downstream" symptoms of our global environmental crises with their fundamental upstream cause- our unsustainable global population.
8 Billion Angels  trades political correctness for an honest assessment that dispels the population taboos. Most importantly, the film provides real solutions while there's still a chance to save our planet and our species by quickly and dramatically altering our population and consumption trajectories.
Host a Screening
8 Billion Angels brings people together to experience the movie and engage in meaningful discussions about sustainability that create hope and inspire action. Screenings are a great way to energize and unite your group behind a cause. They can even be used as a fundraiser for your school or organization!
Contact us to find out more about screening 8 Billion Angels.
---
Filmmaker & Environmentalist Terry Spahr is a sought-after speaker at schools, community groups and corporate meetings. His talks weave together poignant stories about the making of the film with revealing scientific information and clear, actionable information to achieve sustainability.
Topics Include:
The Truth about Sustainability

Energy: Can Renewables Save Us?

Technology's Impact on Living Sustainably

How Social Justice, Health Equity & Women's Empowerment can Save Nature

Measuring Consumption and Taking Control of the Future
Fill out the Contact Form to bring Terry to your group or institution or call us: (610) 420-5989.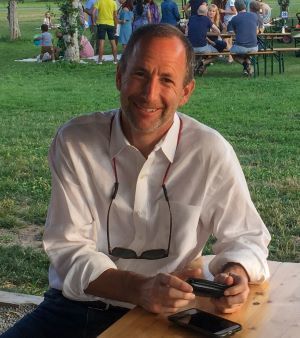 PAST SPEAKING ENGAGEMENTS INCLUDE: