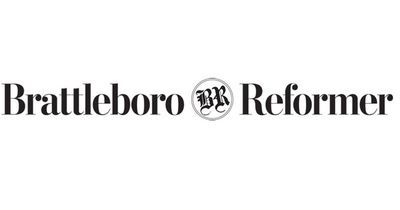 In response to an article in Vermont's Brattleboro Reformer ("Immigrants could ease population decline," Feb. 14), Earth Overshoot Executive Director Terry Spahr wrote a Letter to the Editor ("Let Vermont grow smaller gracefully", Feb 17) explaining why a smaller population should not be feared.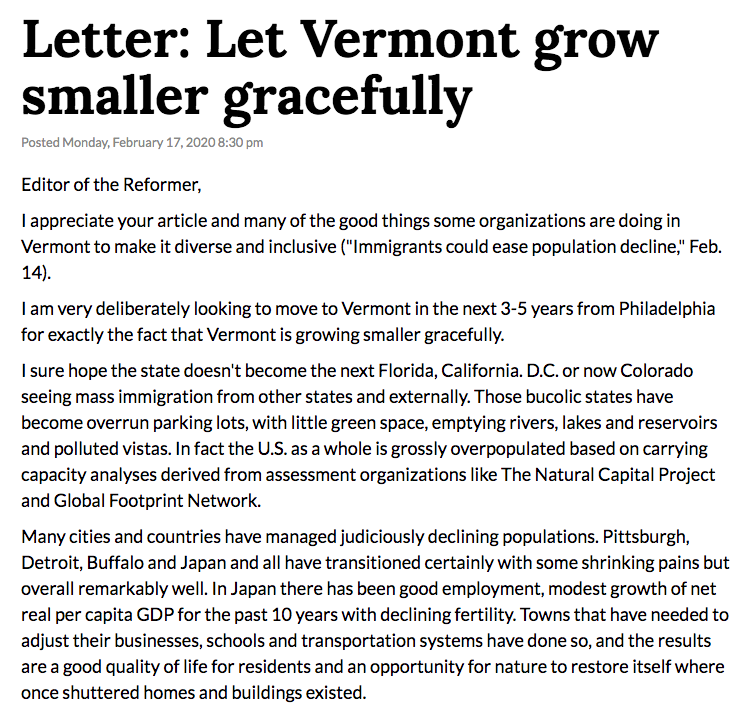 ---

For Many Reporters Covering Climate, Population Remains the Elephant in the Room

Earth Overshoot's Terry Spahr was interviewed and quoted in the Columbia Jouralism Review online magazine, cjr.org, regarding why more journalists aren't talking about human population in proportion to the climate impact that it can have.  As part of the Review's Covering Climate Now intiative, Author Wudan Yan writes that "although journalists are reaching a consensus on the gravity of the climate crisis, there is no such consensus on how to link the issue of population with climate change—or whether the link should be made at all." Read the full article here.
---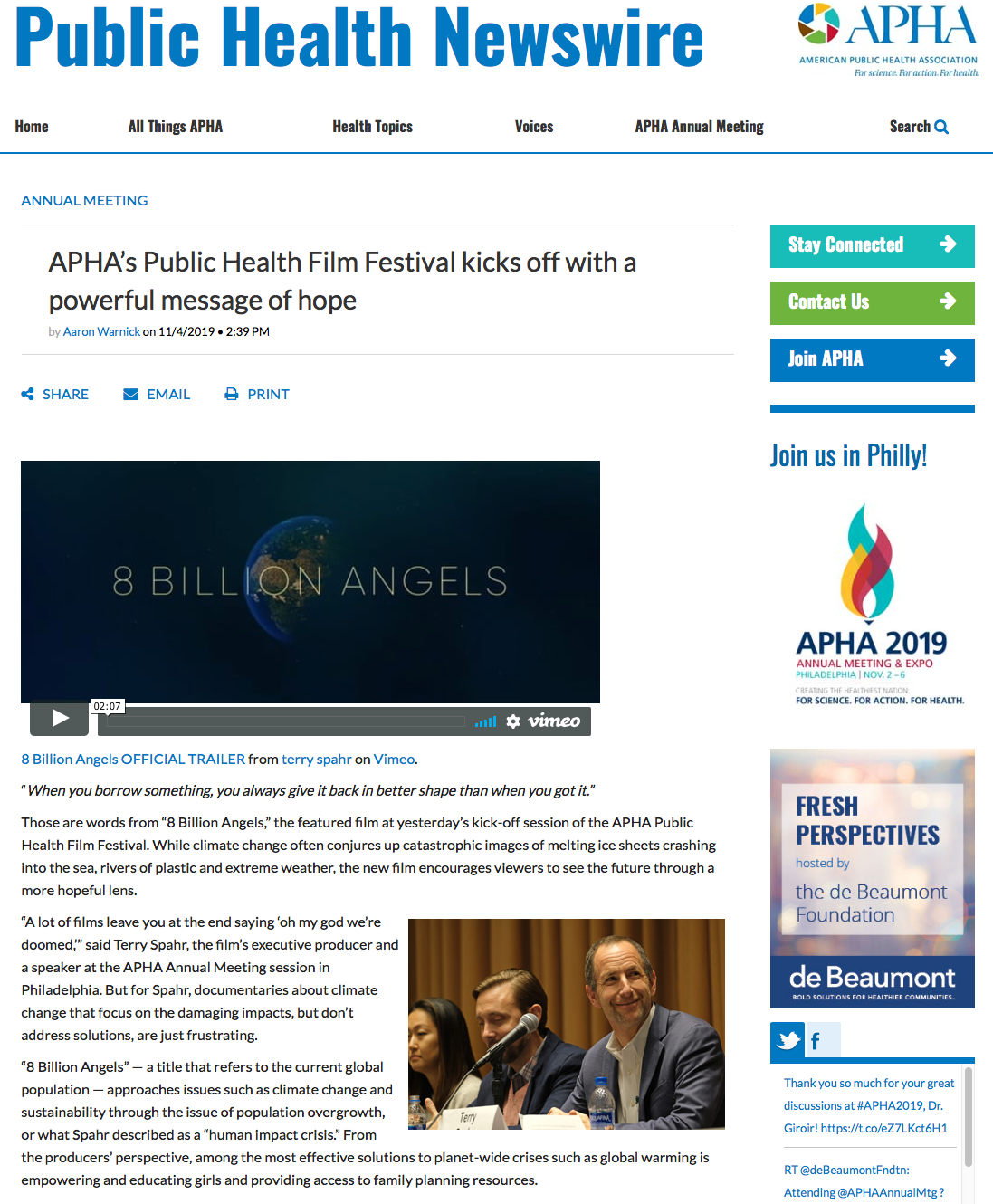 ---
What Compelled a Real Estate Executive to Produce a Film on Overpopulation?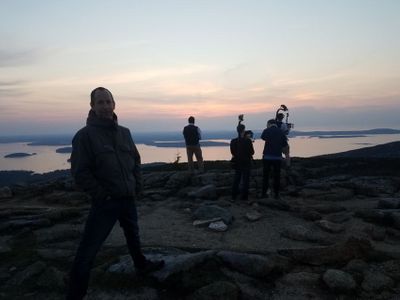 Terry Spahr never fancied himself a filmmaker, and even now, with his first documentary on its way to film festivals and screenings, he has no plans to continue making movies.
But Spahr says his message was too vast and too vital to take any other form. That's why, in 2016, he left his 20-year career in real estate and devoted himself to creating 8 Billion Angels.
With Spahr as executive producer, the documentary lays out the problem lurking behind Earth's greatest environmental woes, from climate change to ocean acidification, deforestation to mass extinctions, rising seas to polluted air. It's a problem people don't like to talk about: the sheer number of us. 
Read more here about how tackling our population problem offers our best hope for real sustainability: https://thepenngazette.com/is-our-planet-too-crowded/
---

A Smaller Global Population Will Bring With It Many Benefits - Spahr Says