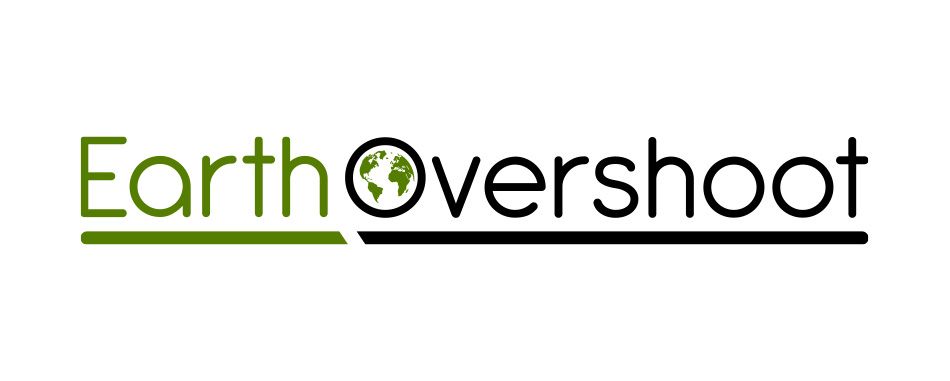 Our Board & Staff
Environmentalist and activist Terry Spahr left the corporate world to research, write and produce 8 Billion Angels, a documentary feature which exposes overpopulation as the upstream cause of all our environmental emergencies. The film details the inextricable links between population and our ever-increasing food, water, climate, pollution and extinction emergencies. A graduate of the University of Pennsylvania College of Arts & Sciences and Fels Center of Government, Terry lectures on issues of sustainability to students, investor groups, and civic organizations. He is a regular opinion writer for a variety of environmental publications. Find out more by clicking on Terry's name.

Maureen Harrington, Board Member

Maureen Cohen Harrington is an attorney with experience in the government, nonprofit, private sectors. As Special Projects Manager for Having Kids, she organized and moderated a 2019 forum at George Washington University, "Tackling the Population Taboo: Creating a Sustainable Future for Children". She also organized and moderated the first-ever panel about human population at the 2017 Animal Rights National Conference, "Human Overpopulation: Why Animal Advocates Should Care". She received her law degree from Georgetown University Law Center, and undergraduate degrees in philosophy and in radio-television-film from the University of Maryland. She is vice president of the Congressional Vegetarian Staff Association, a member of the Committee of 100 on the Federal City, and on the board of Washington Area Roadskaters. In her day job, she is Senior Counsel at the Library of Congress Office of the General Counsel. She shares her home with two feline Louisiana flood refuges.

Peter Cooke, Board Member

Peter Cooke is a successful entrepreneur and the co-owner of Cooke and Berlinger, a boutique jewelry salon that features unique pieces from the best designers and craftsmen from around the world. An active participant in Philadelphia area philanthropy, he has served on the Boards of Greener Partners, Woodmere Art Museum, and the Philadelphia Charity Ball, where he was also Past President. Peter is on the Advisory Boards of the Benjamin Parkway Council, the Academy of Music, the PA Special Olympics and the Pennsylvania Hospital.  

Amy Burkholder Tschudin, Board Member

Amy Burkholder Tschudin has worked in the consulting industry for three decades focusing on
finance and operations. She received an M.B.A from Columbia University and a B.A. in International
Affairs from George Washington University. She grew up on a farm in Pennsylvania where she
walked the woods and streams. Amy is a frequent volunteer for environmental causes and is
increasingly concerned about future human welfare.

Sara Perine, Communications Director

Sara Perine has two decades of public relations experience in the nonprofit and for-profit worlds, including the American Institute for Cancer Research, Boiron International and HarperCollins Publishers. Throughout her career, Sara has helped organizations refine messaging and engage in strategic communications to reach broader audiences. She has conducted successful public outreach campaigns on the subjects of child literacy, complementary medicine, and the link between nutrition and cancer. Sara is a graduate of the University of Virginia and the University of Denver.
---
Our Advisory Board
Florence Blondel

Florence Blondel is an impassioned advocate for global social justice and a healthy planet. She's a former Campaigns & Projects Officer at Population Matters, a UK based charity working globally to achieve a sustainable future for people and planet. She undertook a Masters in Science in Population & Development at the London School of Economics and Political Science, working as an investigative environmental, science and health reporter for Ugandan TV prior to that – with a keen interest in girls and women's empowerment. She's also a digital storyteller who incorporates her skills in her campaigning work. Florence was born & raised in Uganda. Passionate about menstruation matters, she's also building a project – FlowReady – that aims to reach young girls before they start menstruating.

John Davis

John Davis is the editor of Rewilding Earth and the Executive Director of the Rewilding Institute, whose mission is to develop and promote the ideas and strategies to advance continental-scale conservation in North America and beyond. John is the former editor of the journal, Wild Earth, and has worked previously for the Foundation for Deep Ecology, overseeing their Biodiversity and Wildness grants program, and the Adirondack Council, where he served as Conservation Director. John serves on the boards of RESTORE: The North Woods; Eddy Foundation; Champlain Area Trails; Cougar Rewilding Foundation; and Algonquin to Adirondack Conservation Collaborative. He is the author of the book, Big, Wild, and Connected: Scouting an Eastern Wildway from Florida to Quebec, published by Island Press.

Alisha Graves

Alisha Graves is President of Venture Strategies for Health and Development (VSHD), a California-based nonprofit organization, and a Founder of the OASIS Initiative (Organizing to Advance Solutions in the Sahel), a project of the University of California, Berkeley. She lectures internationally on population and food security in the Sahel. Alisha is passionate about stabilizing global population this century by upholding girls and women's rights to education, family planning and safe abortion. She is a research fellow for Project Drawdown, analyzing the potential contribution of family planning for reducing greenhouse gas emissions. She completed her MPH in International Maternal and Child Health at UC Berkeley in 2006.

Rob Harding

Rob Harding is a planetary health activist who cares deeply about protecting life on Earth, and doing so in a loving and intentional manner. His superpower is serving as a connector to help accelerate the pace of progress. A graduate of Santa Clara University, Rob is committed to creating a more just and sustainable world with competence, conscience, and compassion. To that end, Rob serves on the board of The Rewilding Institute and Save The Colorado, as a trustee of the WILD Foundation, and as a chapter director for the Center for the Advancement of the Steady State Economy.

William N. Ryerson

William (Bill) N. Ryerson is Founder and President of Population Media Center (PMC) (www.populationmedia.org), an organization that strives to improve the health and well-being of people around the world through the use of entertainment-education strategies. He also serves as Chair of The Population Institute in Washington, DC (www.populationinstitute.org), which works in partnership with Population Media Center. PMC creates long-running serialized dramas on radio and television, in which characters evolve into role models for the audience resulting in positive behavior change. Bill has a 48-year history of working in the field of reproductive health, including three decades of experience adapting the Sabido methodology of social change communications to various cultural settings worldwide. Ryerson received a B.A. in Biology (Magna Cum Laude) from Amherst College and an M.Phil. in Biology from Yale University (with specialization in Ecology and Evolution). He served as Director of the Population Institute's Youth and Student Division, Development Director of Planned Parenthood Southeastern Pennsylvania, Associate Director of Planned Parenthood of Northern New England and Executive Vice President of Population Communications International before founding Population Media Center in 1998.

Dr. Karen Shragg

Dr. Karen Shragg is a lifelong environmentalist, naturalist, educator, poet, author and overpopulation activist. Karen is a member of the World Population Balance Advisory Board and has lectured around the world about the overpopulation crisis. She is the former director of the City of Richfield's Wood Lake Nature Center and a former public and private school teacher with two education degrees from the University of Minnesota and a doctorate from the University of St. Thomas. A prolific author, she is most well known for her "Nature's Yucky" children's book series. Her books for adults include Move Upstream, A Call to Solve Overpopulation, published by Freethought House Press.

Zoe Weil

Zoe Weil is the co-founder and president of the Institute for Humane Education (IHE) and is considered a pioneer in the comprehensive humane education movement that works to create a peaceful, healthy, and just world for all people, animals, and the environment through education. Zoe is the author of seven books including The World Becomes What We Teach: Educating a Generation of Solutionaries, and Nautilus Silver Medal winner, Most Good, Least Harm: A Simple Principle for a Better World and Meaningful Life. Zoe received a Master's in Theological Studies from Harvard Divinity School and a Master's and Bachelor's in English Literature from the University of Pennsylvania.