EARTH OVERSHOOT REACHES HOMES NATIONWIDE WITH PBS DEBUT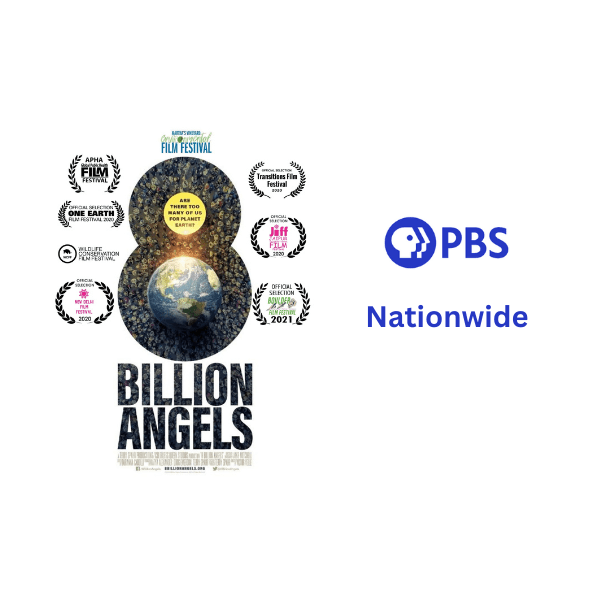 This past April, Earth Overshoot successfully reached viewers in all 25 of the Top 25 markets with its documentary, 8 BILLION ANGELS, during its PBS debut. Overall, it was available in 85.43% of US households. 
The film, which tells the truth about the conflict between the size of our global population and the sustainability of our planet, has resonated with people in cities, suburbs and rural communities. Requests for private group screenings continue to roll-in. To schedule a screening event tailored to your community or organization, contact us at info@earthovershoot.org  
---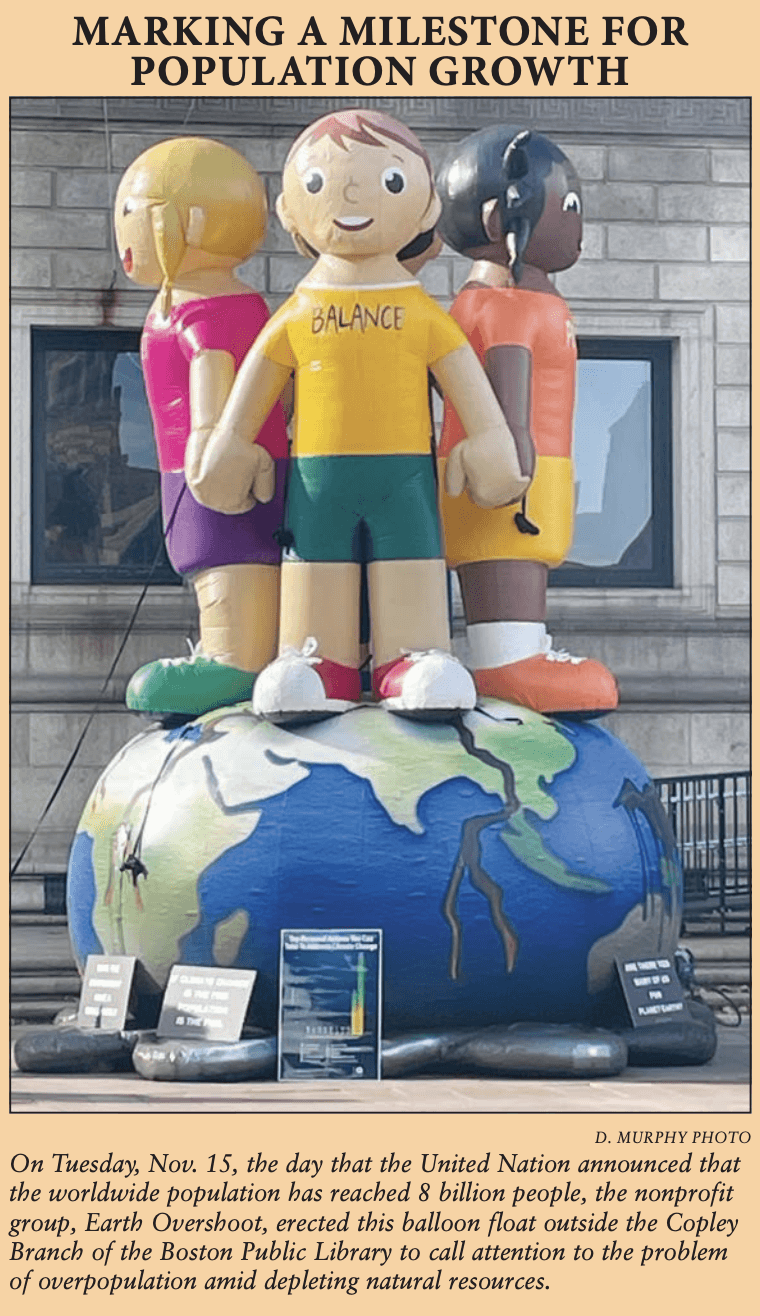 ---
EO Puts Sustainability on the Map for Teachers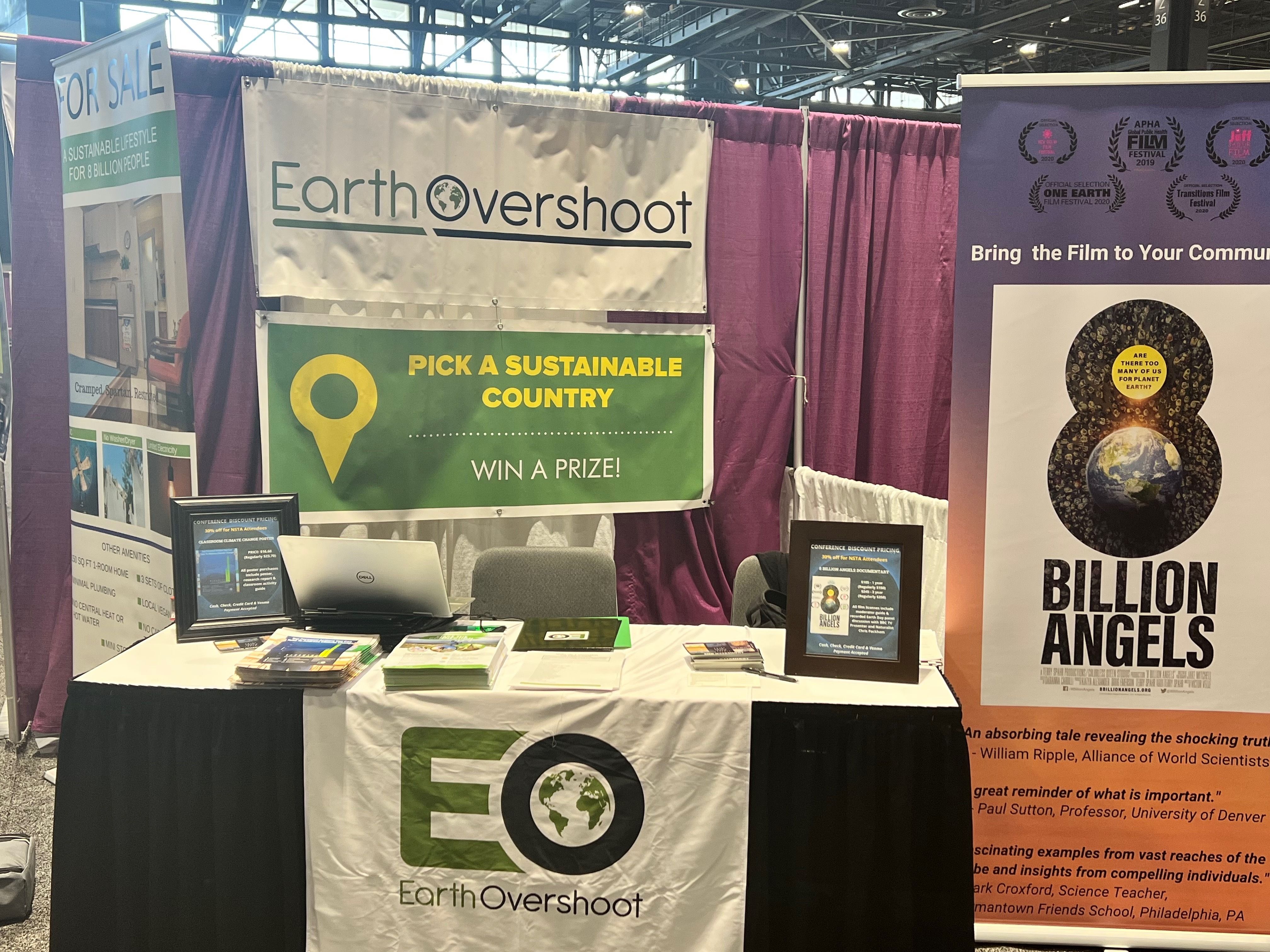 August 1, 2022 - A key priority of Earth Overshoot's education programs is to establish a strong footing within the science education community. Shaping the minds of our future scientists, educators and citizens, the members of the NSTA are essential, frontline workers in our mission to put sustainability at the center of all private and public decision-making. Which is why Earth Overshoot was a key sponsor and featured exhibitor of the recent NSTA Annual Conference in Chicago. Over three days, we learned from potential collaborators, caught up with old colleagues and met with science educators from rural, suburban and urban school districts. 
And part of what we learned was that humans are overwhelmingly aware of the multitude of crises we face as a species. Knowing our predicament is one thing, but knowing what to do about it is another. Education may be a powerful tool, but politics, economics, religion, and other influences are often barriers to knowledge. That's why Earth Overshoot offers educators a way to rethink the climate change paradigm to engage and inspire the next generation. By teaching climate change as a symptom of planetary health using the overshoot model, we can give students a deeper understanding of environmental science and inspire hope and meaningful action. EO uses a variety of tools, including our award-winning environmental documentary; live classroom Q&A sessions; a peer review-based climate change classroom poster and lesson plan; and a new free interactive world MVP Sustainability Map to bring to life the concepts of ecological overshoot, unsustainable population growth and personal responsibility. 
If you are an educator and would like information about Earth Overshoot's educational resources for the classroom, or you are just interested in learning more, contact us at info@earthovershoot.org.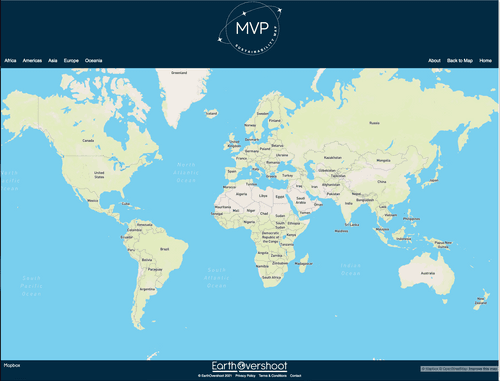 EARTH OVERSHOOT LAUNCHES MVP SUSTAINABLE COUNTRY MAP
Interactive Tool Increases Transparency and Accountability in International Sustainability Efforts
April 4, 2022 - Earth Overshoot (EO) today unveiled its "MVP" Sustainability Map, a new online educational resource that assesses global sustainability. The free tool is available from the environmental nonprofit at www.earthovershoot.org and makes the connection between sustainability and a country's population, economic activity, environmental, civic and societal well-being.
Using data from the World Bank, Global Footprint Network (GFN), and the International Union for Conservation of Nature (IUCN) to calculate the ecological reserves and deficits of individual countries, the Map provides a comprehensive evaluation of national sustainability. Earth Overshoot uses additional metrics including contraception rates, per capita GDP, and endangered species to calculate the sustainable population range for a particular country based on current economic activity as well as a grade for its focus on achieving and maintaining long-term sustainability.
"The MVP Map is the result of listening to stakeholders and their desire for a comprehensive resource to objectively assess sustainability efforts around the world,"  said EO Executive Director Terry Spahr. "By providing transparency and accountability, the MVP Map motivates the academic, governmental and nonprofit communities to address the areas that matter most to overall environmental and societal health.
Unlike other sustainability measurement tools, Earth Overshoot translates technical economic and ecological data into language a layperson can understand. It provides the number of citizens a country can sustain given its current consumption of renewable resources. The information is integrated into a full-color, user-friendly graphic interface that is easy to manipulate.
The MVP Map is designed for multiple uses and audiences, including students and educators, nonprofits and environmentalists, political decision-makers and citizens. For instance, the science-based estimates of a country's sustainable population might be used by nonprofits to justify funding for new family planning projects or by legislators to push for more stringent laws regarding poaching and habitat destruction.
The Map's name, MVP, reflects two ways humans interact with the Earth: "Man vs Planet" and "Most Valuable Planet." EO's MVP Map consists of four sections: Statistics, Country Comments, Photo Gallery and Sustainability Grade. The Map augments EO's current website, which offers educators, organizations and individuals educational resources and advocacy tools for achieving a more sustainable planet.
●      The Statistics section allows users to assess a country's performance against a range of sustainability metrics, including population growth rate, contraceptive use rate and per capita GDP.
●      The Country Comments section provides analysis  of a country's  sustainability efforts, challenges and progress. Source citations are included.  
●      The Photo Gallery section offers a visual representation of a country's people and environment.
●      The Sustainability Score assigns a grade to each country representing an analysis of sustainability metrics as well as other environmental, social and governmental factors.
For more information about the MVP Map, contact Earth Overshoot at info@earthovershoot.org
---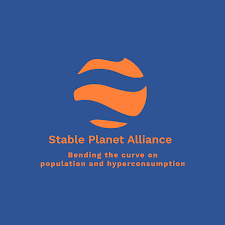 Earth Overshoot Joins Stable Planet Alliance
February 18, 2022: Earth Overshoot announces its membership in the Stable Planet Alliance, a coalition of lively respected and like-minded organizations, determined to bend the curve on population and hyperconsumerism.  "As a member of the Alliance, Earth Overshoot is proud to join other organizations that can't accept the silence of global organizations, society and the UN on population - one of the two biggest drivers of planetary overshoot and our social, climate and biodiversity crises," said Earth Overshoot Executive Director Terry Spahr. "We are excited to work with them to promote good, ethical, common sense solutions."  
The Alliance includes scientific, legal, social, health, education, gender, empowerment, faith, cultural and grassroots organizations and individuals.  Weaving the perspectives and voices of global women's leadership, social and planetary justice, indigenous wisdom knowledge, and the insights of global change science, the Alliance will focus on three crucial activities over the next decade: public policy, planning, and diverse community conversations. Progress will be measured through human and planetary metrics. For more information about the Stable Planet Alliance, click here. 
Donor Support Soars for Earth Overshoot in 2021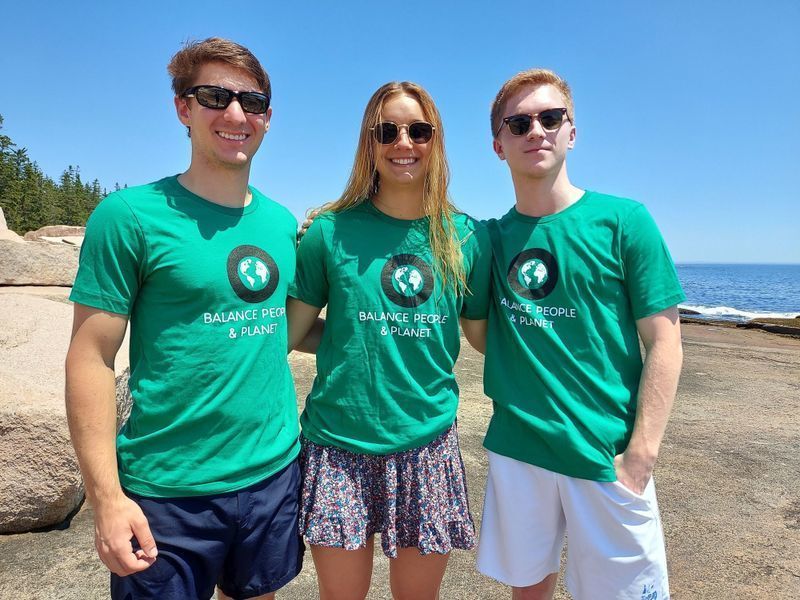 Earth Overshoot experienced record growth in 2021 in only its second full year as an active nonprofit organization. The organization increased its unique donors by 250% over the prior year and doubled its overall financial support to exceed $200,000 in 2021. 
Founder and Executive Director Terry Spahr said, "Our record growth reflects how strongly the mission of Earth Overshoot has resonated with so many individuals and foundations around the world. We value the trust our supporters have placed in us to maximize their investment in a safe and sustainable future for all people and the planet. With their support, we will continue to expand our programming efforts to reach even more people with our message of hope, action and change."
About Earth Overshoot
Earth Overshoot is a public charity exempt from federal income tax under Section501(c)(3) of the Internal Revenue Code and the organization's Federal Identification Number (EIN) is 81-3564498. Earth Overshoot is dedicated to making ecological limits central to all personal and  public decision-making through targeted education and advocacy. Its goal is to achieve a sustainable society  characterized by human well-being and flourishing biodiversity. Launched in early 2019, the organization builds  upon the key messages presented in 8 Billion Angels, a documentary feature about overpopulation as an  overarching upstream cause of our global environmental emergencies.  For more information, visit earthovershoot.org
Earth Overshoot Addresses 2021 International Conference On Sustainability Education (ICSE)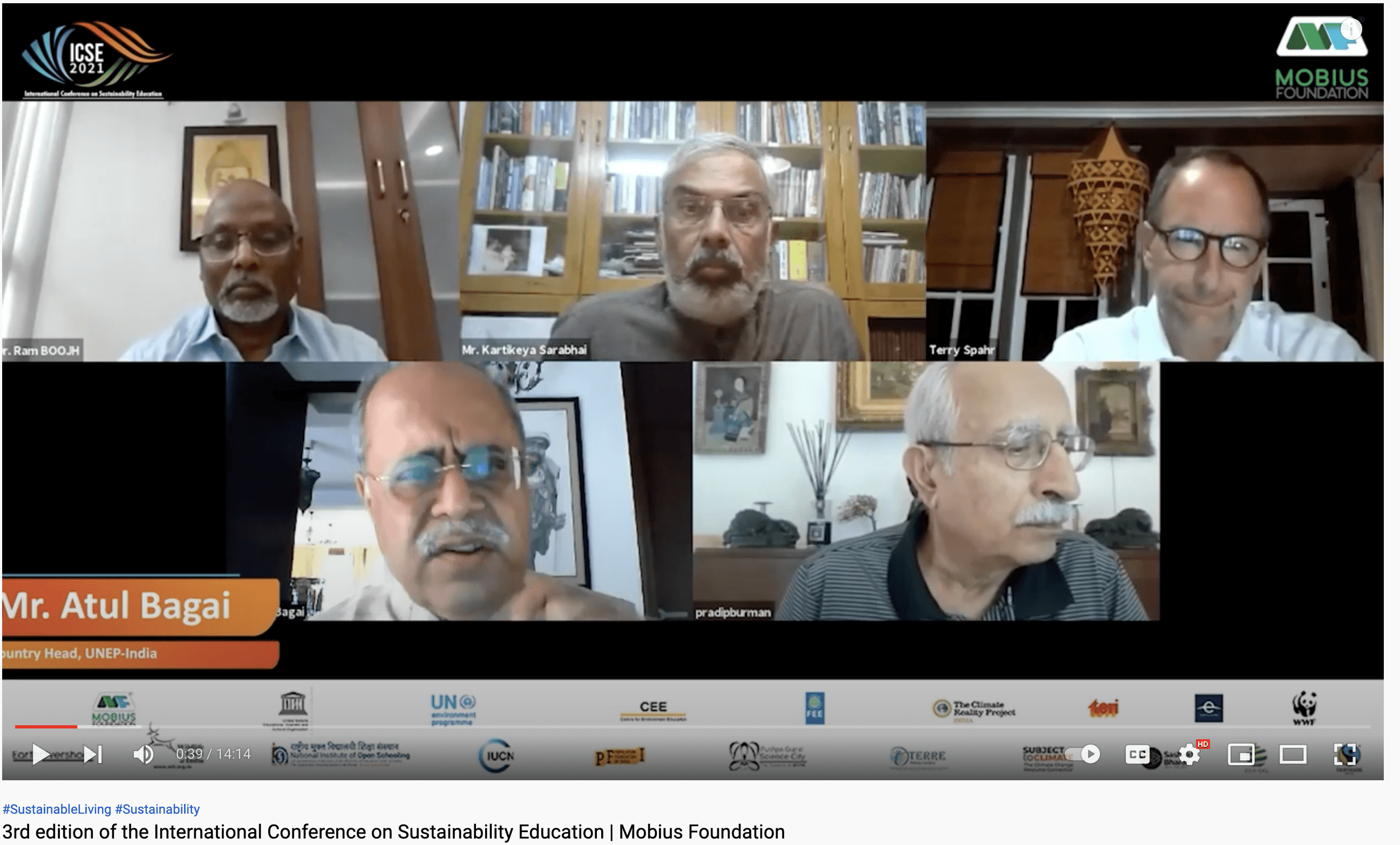 "We have to be massive cheerleaders for a better, safer, less-crowded and more sustainable world." [Video Now Available]
The 3rd International Conference on Sustainability Education (ICSE) was held 9-10 September 2021, sponsored by Mobius Foundation in partnership with some of the key environmental organizations, Climate Reality Project, UNESCO, UNEP, Earth Overshoot, Centre for Environment Education (CEE), Foundation for Environmental Education (FEE, Copenhagen), The Energy and Resource Institute (TERI), Earth Day Network, IUCN, WWF India, PFI, WTI, TERRE Policy Centre etc. 
Focusing on the themes of 'Education for Ecosystem Restoration and 'Climate Literacy', the Conference looked at the innovations and trends on sustainability education in school system from across the globe. Quality is missing in the current educations structure, and this is where 'International Conference on Sustainability Education 2021' comes into play; it challenges the existing paradigms in education.
Earth Overshoot's Founder and Executive Director Terry Spahr addressed the event participants saying, "The problem is, we have run out of places to go and new areas to exploit. We have invaded every corner of the globe and we must recognize this fact, begin to contract voluntarily, and live within the means of one planet. We have to be massive cheerleaders for a better, safer, less-crowded and more sustainable world."
To watch Spahr's full address, click HERE (speech starts at 39:50 and runs to 47:28)
About Mobius Foundation:
The Mobius Foundation is a non-profit organization promoting environmental sustainability through sustainable, relevant solutions that enable communities to break longstanding practices which are detrimental to human existence on Earth.
It spearheads various educational programs in India, which include setting up a residential green school in Karnataka and a day school in Uttar Pradesh. It also promotes population stabilization and ecological conservation through Project Aakar and Project Sanjeevani.
---
"A New Paradigm for a Sustainable Planet" To Reach Millions at World Premiere, Earth Day Live Events
Audiences around the world saw Earth Overshoot's "A New Paradigm for a Sustainable Planet" discussion forum, featuring experts from the fields of conservation biology, public health and gender justice, and delving into the many issues raised in the organization's documentary, 8 Billion Angels. The event was selected as a featured offering during EarthDay.org's free EARTHDAY LIVE global digital event on April 22nd. 
Watch the panel presentation HERE!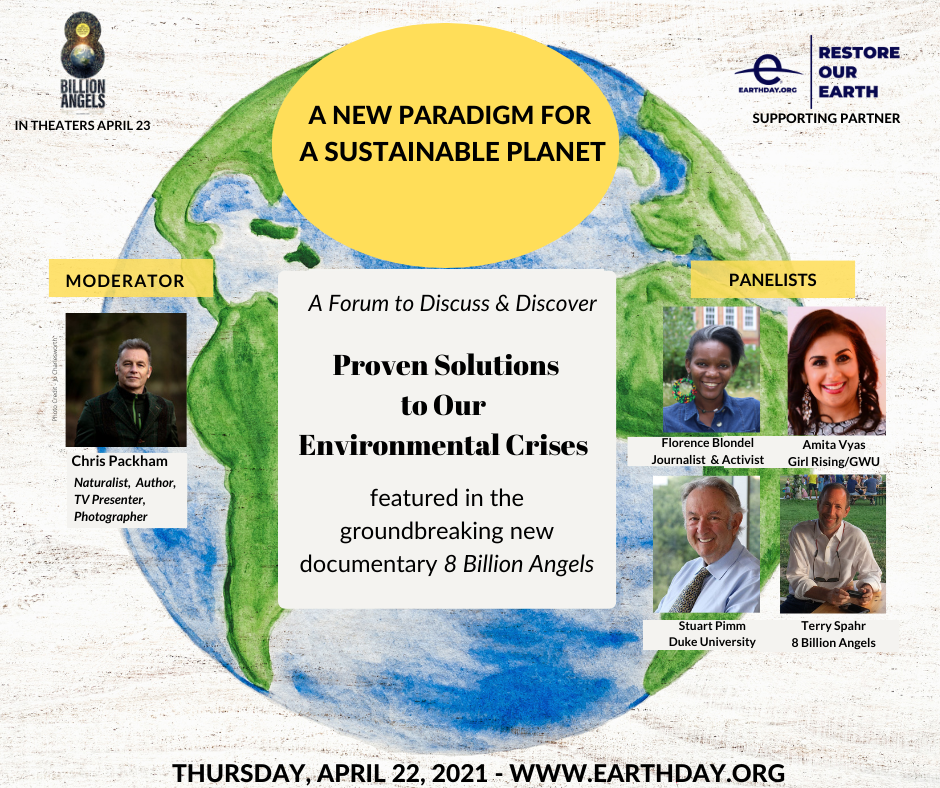 8 BILLION ANGELS ACQUIRED FOR NATIONAL DISTRIBUTION

FOR IMMEDIATE RELEASE
Press Contact: LizaConnor@FalcoInk.com / EmmaBeidler@FalcoInk.com 
ABRAMORAMA ACQUIRES CONTROVERSIAL NEW DOCUMENTARY8 BILLION ANGELS 
Live Global Streaming Premiere Screening April 20th 
Nationwide Watch Now @ Home Cinema Release beginning April 23, 2021
New York, NY, March 11, 2021 – Abramorama has announced the acquisition of North American theatrical  distribution rights to sustainability expert and environmental activist Terry Spahr's controversial and timely new  documentary 8 BILLION ANGELS, a film that asks the question, "Are there too many of us for planet  Earth?" President of Stanford's Center for Conservation Biology and world-famous author Paul Ehrlich (Population Bomb) has called the film "a much-needed call for action," and distinguished Professor of Ecology  and author William Ripple (Scientists' Warning to Humanity: A Second Notice) says the film is "an absorbing  tale, revealing the shocking truth." Abramorama will host a national virtual premiere event screening on April 20  at 8 PM EST followed by a panel discussion on the inconvenient truths of overpopulation, to be followed by a  nationwide Watch Now @ Home Cinema Release release on April 23, 2021.  
Executive Producer Terry Spahr stated, "With every environmental crisis getting worse not better, it's 'all  hands on deck.' Unless and until we change our way of thinking, we won't solve this emergency." 
Today, humanity's demand for resources vastly exceeds nature's ability to supply them. Food, water, climate  and extinction emergencies are unfolding before our eyes. 8 BILLION ANGELS tells the truth about the conflict  between the size of our global population and the sustainability of our planet. It dispels the misperceptions that  technology can save us, that reducing consumption is the only answer, and that the blame lies solely in the  developing world. Using breathtaking cinematography and startling emotion, the film takes the viewer on an  immersive and emotional journey into the lives of farmers, fisherman and others as they witness an unfolding  global crisis and inspires real solutions toward lasting sustainability and a better quality of life for all Earth's  inhabitants. 
Abramorama CEO Richard Abramowitz commented, "8 BILLION ANGELS approaches a real problem from  an entirely new angle. Our hope is that this film will break through the clutter to generate meaningful action and  change." 
Terry Spahr is the Executive Director of Earth Overshoot, a nonprofit dedicated to making nature and its  resources central to all personal and public decision-making through targeted education and advocacy. Spahr, a  naturalist and environmental activist, is an expert on sustainability and the intersection of human consumption  and population as the primary drivers of environmental destruction. 8 Billion Angels is Spahr's debut feature length documentary production. 
We Invite You To Share the POSTER and TRAILER
8 BILLION ANGELS (USA, 74 Minutes, English – Unrated) – ABRAMORAMA presents a TERRY SPAHR  PRODUCTION, in association with COLORLESS QUEEN PRODUCTIONS. Executive Producer TERRY  SPAHR. Producers KATYA ALEXANDER and DOUG EMERSON. Director of Photography JAKE MITCHELL.  Music Editor ADAM WEISS. Editor DARIANNA CARDILLI. Directed by VICTOR VELLE. For more information  visit www.8billionangels.org. AN ABRAMORAMA.LIVE PREMIERE SCREENING EVENT ANDNORTH  AMERICAN WATCH NOW @ HOME CINEMA RELEASE. 
*** 
About Earth Overshoot 
Earth Overshoot is a 501(c)(3) organization dedicated to making ecological limits central to all personal and  public decision-making through targeted education and advocacy. Its goal is to achieve a sustainable society  characterized by human well-being and flourishing biodiversity. Launched in early 2019, the organization builds  upon the key messages presented in 8 Billion Angels, a documentary feature about overpopulation as an  overarching upstream cause of our global environmental emergencies.  
About Abramorama 
Abramorama is the preeminent global theatrical distribution and rights management partner for documentary  and music films and is recognized for the consistent high quality of its work on award winning features. An  innovator in the focused, personalized form of film marketing, promotion, distribution and live, event and digital  cinema, Abramorama provides invaluable alternatives to filmmakers while continuing to trail-blaze exciting new  pathways to defined audiences. 
Over the course of 20 years, Abramorama has successfully distributed and marketed hundreds of films,  including Ron Howard's Grammy Award®-winning The Beatles: Eight Days A Week – The Touring Years; Stanley Nelson's Miles Davis: Birth of The Cool; Atlantic Records and Melanie Martinez' K-12; John  McDermott's Jimi Hendrix: Electric Church; Amir Bar-Lev's Long Strange Trip – The Untold Story of the Grateful  Dead; Tabbert Fiiller's The Public Image Is Rotten; Danny Clinch and Pearl Jam's Let's Play Two; Corbett  Redford and Green Day's Turn It Around: The Story of East Bay Punk; John Scheinfeld's Chasing Trane – The  John Coltrane Documentary; Roberta Grossman and Nancy Spielberg's Who Will Write Our History; Brett Bern's  BANG! The Bert Berns Story; Brett Morgen and National Geographic's seminal Jane; Asif Kapadia's Senna; Neil  Young's vast catalog of Bernard Shakey Productions; Cameron Crowe's Pearl Jam Twenty; Sacha Gervasi's  Spirit Award-winning Anvil! The Story of Anvil; Banksy's Academy Award® nominated & Spirit Award-winning  Exit Through the Gift Shop; Laurie Anderson's New York Times critics' pick, Heart of a Dog; Showtime's  National Board of Review Winner Listen to Me Marlon; Academy Award®-nominee and IDA Best Documentary  Winner The Look of Silence; and the episodic multi-platform series Deconstructing The Beatles. Abramorama is  a founding partner of The Seventh Art Stand program, an act of cinematic solidarity against Islamophobia, that  ran in more than 50 theaters across the United States in May of 2017. Abramorama launched a conscious films  imprint, Mangurama, in 2018 alongside its music-centric film fund focused on the global release of iconic music  documentaries. In January of 2019 the company launched the live multicast streaming enterprise  ABCinemaNOW.com with the global live introduction, interstitial programming, and Q&A from Paris, France for  the 55-country release of Who Will Write Our History. In 2020 Abramorama Selects was launched providing a  gateway for select films across global VOD platforms. For more information visit abramorama.com.
SAVE THE DATE! 8 BILLION ANGELS (VIRTUAL) WORLD PREMIERE
8 Billion Angels Premiere
The (Virtual) World Premiere of 8 Billion Angels is scheduled for April 20, 2021.  More information on how to watch the film will be posted here shortly.
If you would like to be among the first to see this ground-breaking documentary, sign up for the Earth Overshoot newsletter here .
Want to find out more about hosting a screening of 8 Billion Angels for your school, company, religious or other community group, please contact us here for more information or give us a call at 610-420-1787. 
---
Changing Attitudes, Spurring Action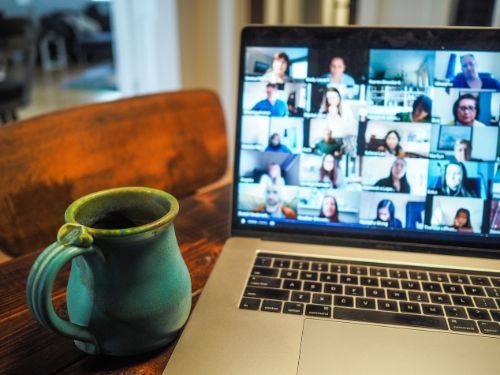 December 9, 2020- Science education that gives students the information necessary to take powerful actions against our multiple environmental emergencies is critical. Read about Earth Overshoot's recent work with the National Science Teaching Association (NSTA). How did attitudes about population shift after one just one viewing of 8 Billion Angels?
On November 14,  Earth Overshoot virtually screened 8 Billion Angels to 85 science educators from across the country via a partnership with the National Science Teaching Association (NSTA). The NSTA is the largest organization in the world committed to promoting excellence and innovation in science teaching and learning for all.  
Twenty teachers completed the post-event survey with fourteen teachers rating it "Excellent" with a 5-star rating, five giving  it a 4-star "Very Good" rating , and one person rating it "Average" with 3 stars. All twenty teachers indicated that they would recommend the film and discussion event to others.
After watching 8 Billion Angels and participating in a Q&A with the filmmaker, 75% of respondents in the survey cited overpopulation as the greatest threat to the environment with just 5% stating climate change. The results showed a remarkable 500% shift in attitudes by educators regarding the most pressing issue facing our environment. 
Just as importantly, when asked if they would be likely to act to address unsustainable population growth with any of Earth Overshoot's proposed "solutions," almost all of the respondents indicated they intended to: support organizations that raise awareness about and advocate for a balance between population levels and natural resource as well as support organizations that provide family planning and advocate for girls education and women's empowerment.  A significant number also indicated that they would consider choosing to have a small family based upon what they now knew about the connection between unsustainable population growth and the environmental degradation.  We were thrilled by these results as it confirmed the power of our documentary coupled with engaging discussion to change minds and motivate action.
IF YOU KNOW OF A SCHOOL, COMPANY, COMMUNITY GROUP OR OTHER ORGANIZATION THAT COULD BENEFIT FROM  EARTH OVERSHOOT'S ENVIRONMENTAL EDUCATION PROGRAMS, PLEASE CONTACT US HERE  AND WE WILL WORK TO CREATE AN ENTERTAINING AND IMPACTFUL EVENT.
Now Available for Community Screenings!
8 BILLION ANGELS OFFERS REAL SOLUTIONS TO ENVIRONMENTAL CRISES
Join groups including Johns Hopkins University Alumni Association, Arkansas Public Health and the National Science Teaching Association by bringing the award-winning documentary, 8 BILLION ANGELS, to your school, workplace or community organization as a fundraiser, educational opportunity, or simply as an entertaining event.
8 BILLION ANGELS is the first feature high production value documentary to explore the impact of unsustainable population growth on the planet and offer individuals, communities and governments practical and proven solutions.
Using a dynamic video hosting platform, we can create an engaging customizable event – including interactive Q&A with film and science experts, polls, educational handouts and more - for your group.
Learn more about how you can bring 8 BILLION ANGELS to your community here.
---
Population and the Planet: The Big Picture
Earth Overshoot Founder and Executive Director Terry Spahr recently contributed an article to Haverford Magazine, describing his evolution from executive to activist, what he learned from producing a big-budget documentary and the vital importance of thinking critically. 
"We have an instinctive aversion to discussing unsustainable population growth because it can be fraught with emotions across the cultural, political, religious and economic spectrums. But it is a conversation we must have to ensure the future of humanity."
---
A Review of "Planet of the Humans": Michael Moore's Controversial New Environmental Documentary: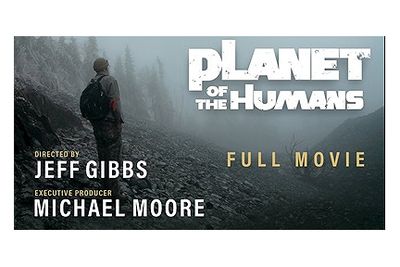 For all of us cloistered during the pandemic crisis, Academy Award®-winning filmmaker Michael Moore has just released a new documentary, Planet of the Humans. The film, which can be seen now free on YouTube takes a harsh look at how the environmental movement has lost its way by promoting renewable energy, including biomass, solar panels and windmills, as the solution to our environmental emergencies despite their unsustainable reliance on forests, ores, minerals and fossil energy to produce them. 
"We have ignored the warnings, and instead all sorts of so-called leaders have steered us away from the real solutions that might save us," says Moore, who holds the all-time box office record for documentaries. "This movie takes no prisoners and exposes the truth about how we have been led astray in the fight to save the planet, to the point where if we don't reverse course right now, events like the current pandemic will become numerous, devastating and insurmountable. The feel-good experience of this movie is that we actually have the smarts and the will to not let this happen – but only if we immediately launch a new environmental uprising."
Jeff Gibbs, the writer/producer/director of Planet of the Humans, believes that "we are losing the battle to stop climate change because we are following environmental leaders, many of whom are well-intentioned, but who've sold out the green movement to wealthy interests and corporate America." The film attempts to raise awareness of the futility of relying on techno-fixes and band-aids championed as the "environmental movement"in the midst of a human-caused extinction event. "It's too little, too late," says Gibbs. "Removed from the debate is the only thing that might save us: getting a grip on our out-of-control human presence and consumption. Why is this not the issue? Because that would be bad for profits, bad for business."
Earth Overshoot supports the filmmakers behind Planet of the Humans and 2019's Anthropocene that attempt to shift the focus of our global environmental emergencies from a singular symptom like climate change to the underlying source of the problem - ecological overshoot. We simply have a planet whose resources can only support a fraction of the current global population (see Terry Spahr's blog on the new book "Planet of 3 Billion").  Our goal is to build on the work of these ambitious filmmakers with the documentary, 8 Billion Angels  by not only telling the truth about our human impact crisis, but also offering practical, proven and positive solutions that will renew and revitalize our environmental movement. 
MAKING THE CASE FOR A GLOBAL SUSTAINABLE POPULATION: 8 BILLION ANGELS WOWS AUDIENCES AT TWO FILM FESTIVALS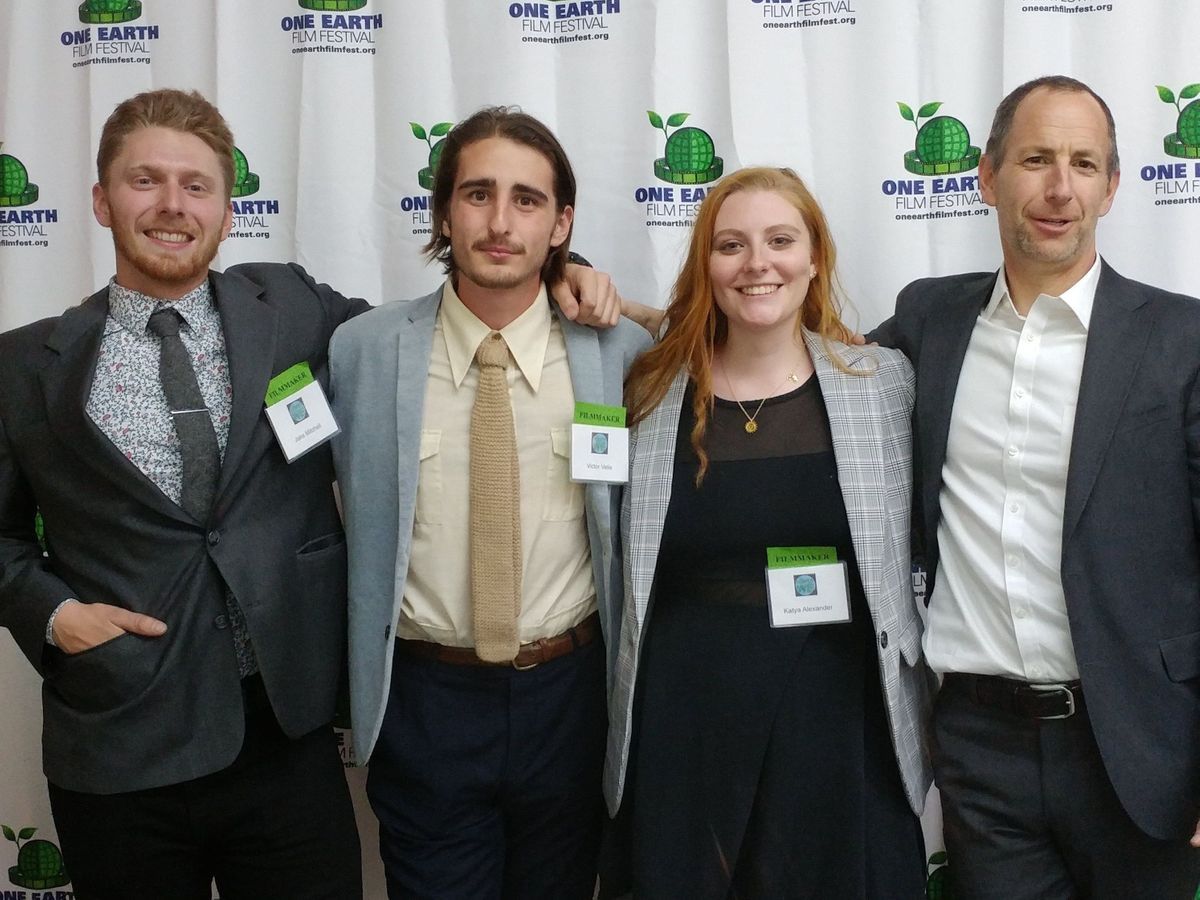 The coronavirus pandemic pushed back the anticipated North American theatrical release of 8 Billion Angels (8BA) this spring but not before audiences at two fantastic film festivals got a sneak peek. In February, at the Transitions Film Festival in Melbourne, Australia a full theatre of festival-goers watched 8 Billion Angels to see how our human impact crisis is affecting people around the world and to learn what can be done to solve  it. As one of the world's leading festivals explicitly focused on the grand challenges of our time, and the solutions to those challenges, Transitions provided the perfect setting for 8BA.  Michael Bayliss, Communications Manager of Sustainable Australia introduced the film saying, "it is more important than ever that population advocacy groups can share a message of hope and empowerment that can bring people together." Among those in the audience were Sustainable Australia Victorian Senator Clifford Hayes and his chief of staff Kelvin Thomson who is a former Labor MP and an outspoken population activist. Sustainable Australia is an independent community party with a positive plan for an economically, environmentally and socially sustainable Australia. They believe in an evidence-based approach to policy - not a left or right ideology.
In March, the One Earth Film Festival brought 8 Billion Angels to audiences in downtown Chicago and suburban Barrington, Illinois, serving as a reunion of sorts for Director Victor Velle, Cinematographer Jake Mitchell and Producers Katya Alexander and Terry Spahr. The documentary's production team answered questions from the enthusiastic Chicago audience about the challenges of responsibly documenting unsustainable population growth and how individuals can have the greatest impact to fix our environmental emergencies. During the post-screening Q&A, Spahr described the challenges of demonstrating the outsized impact that the developed world's consumption levels have on the environmental crises while drawing attention to the social, health and economic benefits of reducing population size around the developing world. He also discussed the fear some had that broaching the topic of unsustainable population growth would provoke defensiveness or dismissiveness among viewers but that the vast majority of audience members have been appreciative, hopeful and energized after seeing the film. One key reason for this, he surmised is that the film takes a thoughtful, science-based approach and offers practical and proven solutions to the problem. 
The national rollout of 8 Billion Angels is tentatively scheduled for this Fall. Among the plans are an exciting week of special filmmaker and guest speaker events in both New York and Los Angeles followed by theatrical engagements in more than 50 cities. If you would like to have 8 Billion Angels screened in your community, contact us here. 
---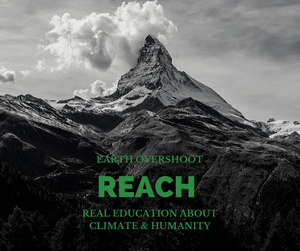 Earth Overshoot Expands Its REACH:  Bring Us To a Community Near You
REACH (Real Education About Climate & Humanity) is Earth Overshoot's program designed to educate and empower students, professional, social and civic associations, and conference attendees to take the steps that have been scientifically-proven to heal the planet and provide the best chance for global peace, prosperity and health. The project is spearheaded by Executive Director Terry Spahr and features movie screenings, moderated discussion groups, press outreach, and speaking engagements and furthers the organization's mission to put real sustainability at the center of all private and public decision-making. The program recently received a big boost in the form of a grant to expand its reach geographically and through enhanced educational materials. 
"We are proud to receive such generous foundation support as a vote of confidence for our education initiatives that further a better quality of life," said Earth Overshoot Executive Director, Terry Spahr. 
If you would like to employ REACH in your community, find out more here. 
---
What Compelled a Real Estate Executive to Produce a Film on Overpopulation?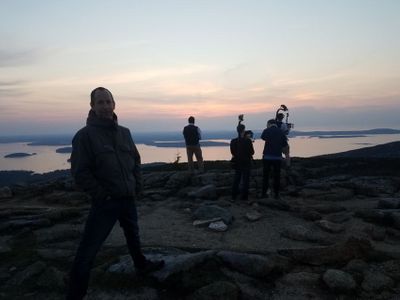 Terry Spahr never fancied himself a filmmaker, and even now, with his first documentary on its way to film festivals and screenings, he has no plans to continue making movies.
But Spahr says his message was too vast and too vital to take any other form. That's why, in 2016, he left his 20-year career in real estate and devoted himself to creating 8 Billion Angels.
With Spahr as executive producer, the documentary lays out the problem lurking behind Earth's greatest environmental woes, from climate change to ocean acidification, deforestation to mass extinctions, rising seas to polluted air. It's a problem people don't like to talk about: the sheer number of us. 
Read more here about how tackling our population problem offers our best hope for real sustainability: https://thepenngazette.com/is-our-planet-too-crowded/
---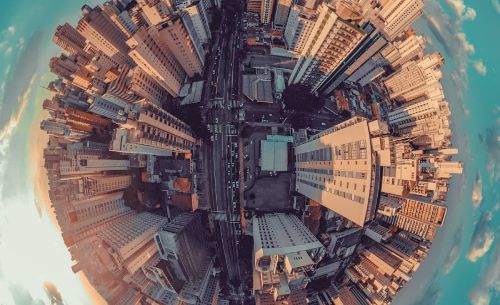 It's World Population Day
So What?
8 BILLION ANGELS INSPIRES 'CITY CHANGERS' AT 2019 URBAN FUTURE GLOBAL CONFERENCE
World Population Day 2019 is observed on July 11 and is meant to focus attention on the urgency and importance of population issues. Although it has been around for more than 30 years, World Population Day has done little to inspire enough action to slow down our skyrocketing global population. Since its start in 1989, the world's population has rocketed past 5 billion and is projected by the United Nations to reach 10 billion by 2050. 
So what good is World Population Day?
For those of us in the second half of life, the changes are evident. There have been massive improvements for humanity in our health, lifespans, human rights, and standards of living. At the same time, there have been irrefutable side effects and unintended consequences of this increased human development and prosperity. 
We have strip-mined the topsoils, decimated the fisheries, leveled the forests, drained our rivers, lakes and aquifers, melted the glaciers, polluted every corner of the globe, and exterminated untold numbers of species in pursuit of economic growth and a better life.
 Because these changes appear gradually over the course of a lifetime, we are able to just sit there and ignore them, but from the perspective of human history and geologic time these changes are far more dramatic and instantaneous. For the youngest generation, we run the risk of having today's problems be considered the acceptable norm: high housing costs, overcrowded schools and cities, traffic jams, smog and record heat waves, beach closures from pollution runoff, campsite lotteries, loss of green space, algae blooms, illegal poaching and fish catch limits. 
But if we are at this point today, what will their world look like when they reach their midlife, in 2050? The prospects are not heartening when you consider:
2 billion more people and 20 billion more farm animals will live on the planet, all consuming land and resources for their sustenance and emitting wastes far faster than the earth can absorb.      
25 million kilometers more roads, enough to circle the earth's surface 600 times, will cut through our neighborhoods, destroy more animal habitats, and carry vehicles that pollute our land, air and waterways.
There will be double the square footage of buildings covering the Earth than there is today, depleting and destroying more natural resources and encroaching on more animal habitats. 
Are we willing to let this become the status quo for those born at mid-century? An earth largely devoid of nature and severely out of balance with humanity's growth?
It doesn't have to be. There are many we can do right now to prevent it. It's as simple as: 
lending your support, financially and vocally, to individuals and organizations that promote smaller families through the education of girls, women's empowerment and family planning; 
talking to your friends, colleagues, neighbors and family about reducing population as the #1 solution to fix climate change and all of our long term environmental emergencies; 
contacting political leadership to demand they prioritize measures that slow population growth to achieve the huge environmental, economic, social and health benefits that can benefit all of us on the planet. 
For more information about why these actions are important and ways you can help, visit: www.earthovershoot.org and www.8billionangels.org or contact us at: info@earthovershoot.org.
Terry Spahr Screens Documentary at European Sustainability Gathering
 
While most of us in the United States were gearing up for the Memorial Day weekend, Earth Overshoot Executive Director Terry Spahr was screening his documentary, 8 Billion Angels, for some of the 2,500 "CityChangers" from 400 cities around the world attending the Urban Future Global Conference (UFGC) in Oslo, Norway. The event, which launched in 2014, is Europe's largest event for sustainable cities and emphasizes its belief that the best hope for solving urban challenges are people, not technology, driving positive change.
After screening 8 Billion Angels at the Vega Scene theater, Spahr took part in a filmmaker Q&A, during which he shared his inspiration for making the documentary, and stressed the need for "CityChangers" to factor in population when formulating emission-reduction strategies. The audience responded with questions about the role of "efficiencies" in achieving sustainability, as well as praise for the film's emphasis on family planning, girls education and women's empowerment.
"Innovative and forward-thinking people are putting their heart and energy into projects to make our cities better places to live in - for us and for future generations. Let's listen to them, share their ideas and start acting," said Gerald Babel-Sutter, Founder and CEO of the UFGC.
UFGC was created to foster the exchange of ideas between cities, to establish a set of best practices and to spur innovation, cooperation and competition. Some of the more interesting titles of conference sessions included, "We're so fu**ing late: status of our CO2 reduction efforts"; "Scrap the chatter: Getting the job done!" and "Cutting emissions: leadership makes the difference."
"One of the concepts that I tried to help the CityChangers present understand," said Spahr, "is that efficiencies and the technologies that create them can only go so far and oftentime result in greater growth into and depletion of the natural reserves that sustain us as a planet. For instance, although fuel-efficient cars burn less gasoline per mile, the lower cost at the pump tends to encourage extra driving. There's also an indirect rebound effect as drivers use the money they save on gasoline to buy other things that cause more material and resource extraction and produce other greenhouse emissions, like new electronic gadgets or vacation trips on fuel-burning planes."
---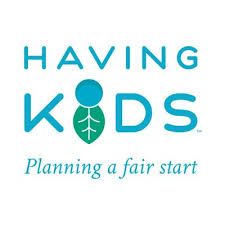 Earth Overshoot Executive Director Terry Spahr delivered a practical guide to an audience of scientists, environmental activists, sustainability students and others attending the Having Kids Forum, "Tackling the Population Taboo: Creating a sustainable Future for Children" at the George Washington University in April.
Terry's presentation touched on practical steps that the audience could leverage to mainstream and market the message that the single greatest carbon offsetting strategy available to individuals and countries to stop climate change is promoting small families. Messages that are plain, personal, and proactive are the most successful when trying to affect social change and achieving a sustainable lifestyle.
Many countries have done marvelous jobs at reducing birthrates all in the context of human rights (see graph below), all voluntarily with intentional campaigns that improved women's and children's health, increased financial security, expanded economic and educational opportunities. This win-win-win approach eclipses any other conservation initiatives and has shown the greatest impact in improving lives and healing nature. 
 
---